A Partner Every Step of the Way
Featured Projects
RSC Engineering in Roseville provides professional civil engineering, site planning and surveying services to all of Northern California, including the Bay Area and the greater Sacramento area. RSC's team of highly talented civil engineers, site planners and surveyors has years of experience in public sector projects, including infrastructure (roads, parkways, street lighting, etc.), schools, and master planning, as well as private sector projects such as commercial retail centers, offices, subdivisions, and apartments. Each civil engineer and site planner has proven expertise in their area of practice, and is committed to the success of all our projects from beginning to completion.
The following photos and descriptions highlight some of our recent public and private sector projects. Please feel free to contact us for more details on these or other civil engineering projects we have completed in Northern California.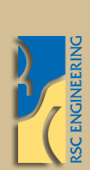 Partial List of Clients
Aerojet
AKT
Alleghany Properties
Borges Architectural Group
Browman Development
Byrnes Properties
Cemo Properties
Cinemark
Citadel Equities Group
Cordano Company
Donahue Schriber Realty Group, LP
Ethan Conrad Properties, Inc.
GRA Architecture
Kohl's Department Stores
Lionakis Design Group
Lowe's HIW
Melone Geier Partners
Nadel Architects, Inc.
NORR Associates
Palos Verdes Property
Panattoni
Pappas Group
Peninsula Retail Development
Perkins, Williams, Cotterill
Quality Group of Companies
Rio Linda School District
Rocklin 60, LLC
Ryan Nickelson
Safeway Inc.
San Joaquin Valley Land Co.
Serrano Association LLC
Spinoso Real Estate Group
Stafford King Weise Architects
Starbucks
Stephen J. Dolim, Architect Inc.
Strada Investment Group
Studio Movie Grill
Swanson's Properties
Sywest Development (SYUFY)
Taylor Properties
The Evergreen Company
The Westerra Group
Tracy Unified School
Turner Construction
United Auburn Indian Community (UAIC)
Urban Ernst Design Group
USA Properties Fund
Wall Street Properties Company
Walmart
Winn Communities
Wolfe Enterprises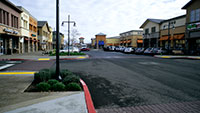 Rick, I have enjoyed working with you and observing (and benefiting from) the way you conduct your business. You are a rare jewel amongst civil engineers (and amongst design professional in general).
-PD, regarding Capital Village Retail Center near Sacramento