916.788.2884
2250 Douglas Blvd., Suite 150
Roseville, CA 95661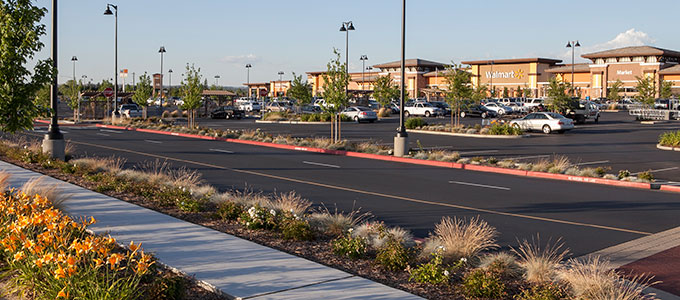 Rocklin Crossings Shopping Center, Rocklin
The shopping center sits on close to 50 acres of land on the southeast corner of the Sierra College Blvd. and Interstate 80 interchange. Rocklin Crossings shares the junction with Rocklin Commons, another large retail center developed by Donahue Schriber across the freeway. RSC Engineering partnered with the developer to provide civil engineering services for both projects.
RSC Engineering supplied the entire parking lot and infrastructure design for both retail centers, including pedestrian and vehicular links to the existing roadways, an offsite sewer lift station, two miles of offsite water main, and numerous offsite intersection improvements/upgrades in the City of Rocklin and the Town of Loomis. As part of the Rocklin Crossing project, RSC prepared construction documents for a storm water detention basin, relocation of the existing PCWA canal pipeline, and relocation of private irrigation services.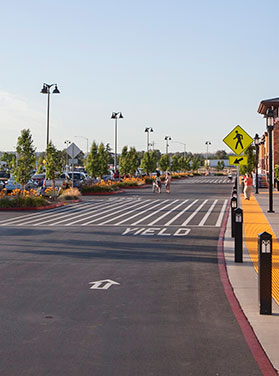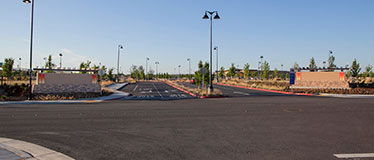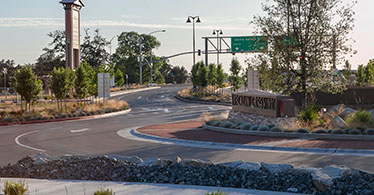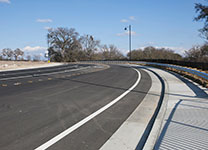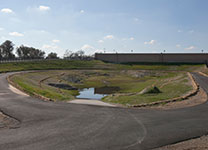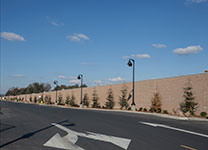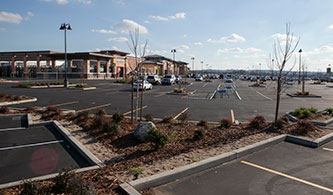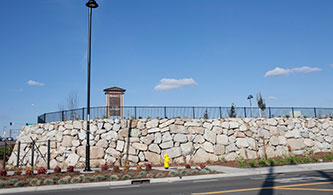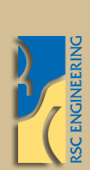 Project Description

Client: Donahue Schriber Realty Group
Parcel Size: 49.4 acres
Building Size: Approved for 503,500 SF
The Rocklin Crossings project overcame numerous engineering challenges both onsite and offsite. Grading and rock excavation proved very challenging, due to the site's previous use as a borrow area for the Sierra College Blvd./I80 interchange project and the large volume of rock throughout the project limits. The grading and underground utility plans were developed to keep the elevation of the site as high as possible in areas where rock was detected and to locate underground utilities away from rock when possible; each of these goals was accomplished while achieving an earthwork balance.
Other challenges included the need for a 14-foot-tall screen wall along the eastern boundary of the site, located in some areas on top of retaining walls up to 10 feet high; working and scheduling around the original PG&E overhead electrical line traversing the site, which could not be moved underground until conduits and facilities were installed and accepted by PG&E; relocating the existing Placer County Water Agency (PCWA) irrigation pipeline that crossed the site; and coordinating the relocation of existing private irrigation services with the adjacent landowner.
In addition to the onsite facilities, RSC designed and prepared construction documents for offsite infrastructure and frontage roadways that serve the site including: Dominguez Loop, an offsite roadway required to facilitate traffic movements into the center and act as the main truck route for deliveries; widening Schriber Way, the public roadway that fronts the southern project boundary and serves as access to future residential developments to the east; widening Sierra College Blvd. to its ultimate lane configuration between Dominguez Loop and Crossings Drive; and two miles of offsite waterline in Val Verde Road, Wells Avenue and Barton Road.
Additionally, RSC collaborated with adjacent landowners, the City of Rocklin, PCWA and South Placer Municipal Utilities District (SPMUD) to design, engineer, and construct a regional storm water detention basin, irrigation canal pipeline improvements, and an offsite sewer lift station.
RSC Engineering provided comprehensive engineering services including:
Designing preliminary site plans, grading plans and utility plans
Assisting with the planning process
Preparing opinions of cost and fee estimates
Preparing onsite construction documents
Preparing offsite construction documents
Processing and coordinating plans through the City of Rocklin, SPMUD, and PCWA
Acquiring civil permits
Providing construction administration/management assistance
Preparing tentative parcel map and the final record parcel map