916.788.2884
2250 Douglas Blvd., Suite 150
Roseville, CA 95661

Skywest Commons Shopping Center, Hayward
The new Skywest Commons project consists of a Target, junior anchor and three other shop buildings. Previously the lot contained a theater, shop, multiple other buildings and a parking lot, all of which had to be demolished, and the existing abandoned utilities needed to be removed before construction could begin. By providing the contractor with specific plans and being involved with in the demolition project, RSC Engineering was able to help control their client's costs.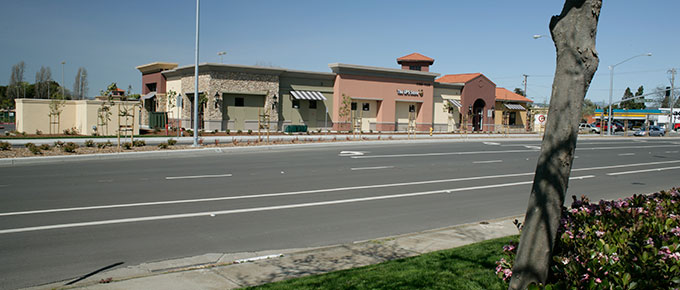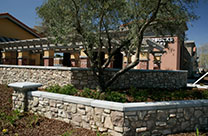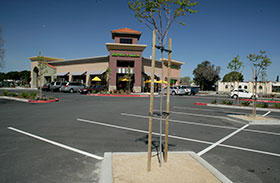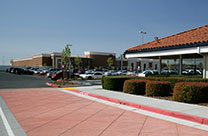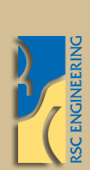 Project Description
Client: Browman Development Company
Parcel Size: 12.79 Acres
Building Size: 185,550 SF
RSC Engineering designed a new parking lot and other facilities for the shopping center around an existing Carrows restaurant that is located on a lot adjacent to the new project. These facilities provide pedestrian and vehicular access between the new center and the existing restaurant. RSC's innovative design allowed Carrows to operate during all phases of the project's construction.
As part of the project, RSC Engineering worked closely with the City of Hayward to prepare plans for the realignment of the City's Street A. Both the City's Street A project and Skywest Commons were completed at the same time which provided fully integrated access from the new public street to the shopping center.
RSC Engineering provided comprehensive engineering services including:
Preliminary site layout
Preparing opinions of cost and fee estimates
Preparing full onsite and offsite construction documents
Preparing the required target capital project report
Processing plans through the City of Hayward
Acquiring civil permits
Assisting in recordation of the final map
Providing construction administration assistance to the client
Preparing the tentative parcel map