916.788.2884
2250 Douglas Blvd., Suite 150
Roseville, CA 95661

Capital Village Town Center, Rancho Cordova
Capital Village Town Center, which opened in 2008, has a village design with a "Main Street" running through the middle of the project from Zinfandel up to Lowe's. The center's Main Street features retail shops and restaurants on the first floor, with office spaces on the second floor. Wide walkways in front of the stores on Main Street have benches, bike racks, street trees, planters, decorative paving, and outdoor dining facilities.
The Capital Village retail center is located on Zinfandel Drive between Data Drive and International Drive in the City of Rancho Cordova. The project features Lowe's Home Improvement Store as the primary anchor and includes Chili's Restaurant, U.S. Bank, two minor anchor pads, and 9 other shop/pad buildings. RSC Engineering provided the entire parking lot and infrastructure design for the retail center which included pedestrian and vehicular links to the existing roadways.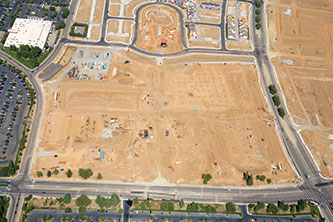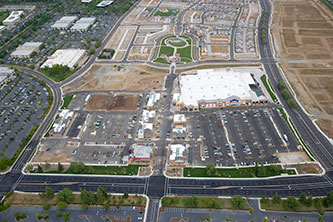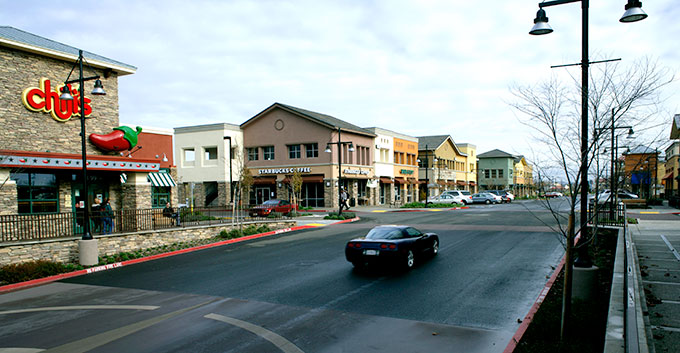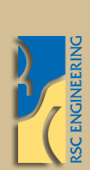 Project Description
Client: DSL Service Company
Parcel Size: 24.88 Acres
Building Size: Built 233,234 SF; approved for 291,884 SF
The project posed numerous engineering challenges. The most significant challenge was the soil conditions left from the dredging operations during the gold mining years. The insitu soils required significant over-excavation and recompaction to address this issue.
In addition, RSC worked with the geotechnical engineer and the contractor to resolve complex issues that arose during construction from infiltration of offsite underground drainage from adjacent property. RSC in conjunction with the soils engineers devised appropriate solutions to address these water issues and RSC, on behalf of the client, negotiated the cost of mitigating the unforeseen conditions with the contractor.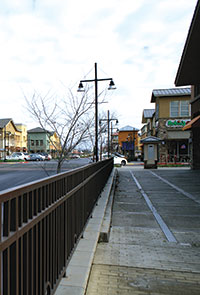 RSC Engineering provided comprehensive engineering services including:
Preparing preliminary site plan, grading plan and utility plan
Assist with the planning process
Preparing opinions of cost and fee estimates
Preparing full onsite construction documents
Processing plans through the City of Rancho Cordova, Sacramento Area Area Sewer District and California American Water company
Acquiring civil permits
Providing construction administration/ management assistance to the client
Preparing the tentative parcel map and the final record parcel map