916.788.2884
2250 Douglas Blvd., Suite 150
Roseville, CA 95661

A Partner Every Step of the Way
Retail
Burlington Site ADA Upgrade, Citrus Heights, CA
Capital Village, Rancho Cordova, CA
College Square, Sacramento, CA
Creekside South Retail Center, Roseville, CA
Crocker Ranch Village Center, Roseville, CA
Fairway Creek Shopping Center, Roseville, CA
Folsom Gateway Shopping Center, Folsom, CA
Green Valley Marketplace, El Dorado Hills, CA
Highland Reserve Market Place, Roseville, CA
Kohl's, Vacaville, CA
Kohl's Takeover Remodel, Santa Clara and San Jose, CA
Laguna Gateway, Elk Grove, CA
Lowes Home Improvement Warehouse - Citrus Heights, Folsom, Lincoln, Martell, Modesto, Roseville & San Bruno, CA
Missouri Flat Villages, El Dorado County, CA
Morgan Hill Retail Center, Morgan Hill, CA
Natomas Park Retail Center, Sacramento, CA
Park Place Plaza Phases 1 & 2, Sacramento, CA
Renaissance Creek, Roseville, CA
Rocklin Commons, Rocklin, CA
Rocklin Crossings, Rocklin, CA
Safeway Building Expansion, Lakeport, CA
Skywest Commons, Hayward, CA
Sterling Point Retail Center, Lincoln, CA
Sunridge Plaza, Rancho Cordova, CA
Sunrise Mall Food Court Remodel, Citrus Heights, CA
Sunset West Safeway Center, Rocklin, CA
Walmart, Stockton & Roseville, CA
Walmart/Sam's Club, Roseville, CA
Office
2150 Douglas Blvd, Roseville, CA
3300 Douglas Blvd, Roseville, CA
Creekside Ridge Office Park, Units 5 & 6, Roseville, CA
Johnson Ranch Professional Center, Roseville, CA
River View Business Park, Folsom, CA
Serna Center – School District Admin. Office, Sacramento, CA
Summit at Douglas Ridge, Roseville, CA
Medical
Florin Dialysis Parking Lot Rehabilitation, Sacramento, CA
Kaiser Medical Office Building, ADA Site Upgrades, Sacramento, CA
Kaiser Roseville Hospital, ADA Site Upgrades, Roseville, CA
Kaiser South Medical Office Building II, ADA Upgrades, Sacramento, CA
Kaiser South D.B. Moore Building, ADA Upgrades, Sacramento, CA
Schools
Allison School, North Highlands, CA
Antelope Middle School, Antelope, CA
Buljan Intermediate School, Roseville, CA
Foresthill High School, Foresthill, CA
Holmes Elementary School, North Highlands, CA
Kemble Elementary School, Sacramento, CA
Kimball High School, Tracy, CA
Los Banos High School, Los Banos, CA
Madison Elementary School, North Highlands, CA
Oroville Middle School, Oroville, CA
Regency Park Elementary School, Sacramento, CA
Serna Center, Sacramento, CA
Silverado Middle School, Roseville, CA
Tracy Middle School, Tracy, CA
Vencil Brown Elementary School, Roseville, CA
West Side School, Rio Linda, CA
Apartments
Adagio Apartments, Sacramento, CA
Autumn Oaks, Units 1 & 2, Roseville, CA
Copperstone Village, Sacramento, CA
Copperstone Village 2 & 3, Sacramento, CA
Deer Valley Apartments, Roseville, CA
Metro Center Condominiums, Sacramento, CA
Sargeant Elementary School, Roseville, CA
Sierra View Town Homes, Roseville, CA
Tanglewood Apartments, Davis, CA
Unaccompanied Enlisted Personnel Housing, Beale AFB, CA
Verner Oaks Apartments, Sacramento County, CA
Village Faire Apartments, Fair Oaks, CA
Vineyard Park Apartments, Roseville, CA
Subdivisions

Alder Point, Roseville, CA
Ashley Woods, Roseville, CA
Broadstone, Roseville, CA
Eastridge, Roseville, CA
Emerson Place, Roseville, CA
Eureka Village, Roseville, CA
Hampton Village, Roseville, CA
Hillsborough, Roseville, CA
Hillsborough Park, Roseville, CA
Kentfield, Roseville, CA
Silverwood, Roseville, CA
Wellington, Roseville, CA
Roadways

Cochran Road Widening, Morgan Hill, CA
Douglas Boulevard, Roseville, CA
East Roseville Parkway, Roseville, CA
Eureka Road, Roseville, CA
Highway 65 Frontage Improvements, Lincoln, CA
Hillsborough Drive, Roseville, CA
Ingram Slough NEV Crossing Study, Lincoln, CA
Iron Point Road Widening, Folsom, CA
Lammers Road Widening, Tracy, CA
Missouri Flat Road Widening, El Dorado County, CA
North Central Specific Plan, Roseville, CA
Old Auburn Road Extension, Roseville, CA
Professional Drive, Roseville, CA
Sierra College Boulevard, Roseville, CA
Southeast Specific Plan, Roseville, CA
Stanford Ranch Road Widening and Median Improvements, Roseville, CA
West Stockton Boulevard, Sacramento, CA
Industrial
El Dorado Fire Station, El Dorado Hills, CA
F Street Commerce Center, West Sacramento, CA
Hanson pipe Products, Sacramento, CA
Main Post Office Expansion, West Sacramento, CA
Main Post Office, Stockton, CA
Main Post Office, West Sacramento, CA
R&L Carriers, West Sacramento, CA
Roseville Technology Park, Roseville, CA
Royal Oaks Main Post Office Expansion, Sacramento, CA
Light Rail
39th and 48th Street Light Rail Train Stations, Sacramento, CA
Regional Transit Mather Field Light Rail Train Extension, Phase 1 & 2, Sacramento, CA
South Sacramento Light Rail Train Corridor Study, Sacramento, CA
Institutional Facilities
SMUD - East Campus Operating Center, Sacramento, CA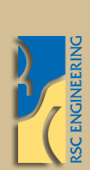 Richard Chavez, P.E.
President

B.S. Civil Engineering,
University of California, Berkley, 1975
Registered Professional Civil Engineer No. 29033, California, 1978
Mr. Chavez has more than 35 years of experience in civil engineering, 29 of which are in the Sacramento area. His expertise includes planning and design of a broad range of projects, including: commercial shopping centers, office complexes, warehouses, schools and parks, fire stations, Regional Transit facilities, and single- and multi-family residential developments. Mr. Chavez has worked on projects for the Army Corps of Engineers, the US Department of the Navy, and the US Postal Service, as well as major infrastructure projects including roadways, widening projects for state routes, surface and underground drainage, sewer and water facilities, and relocation of underground dry utilities.
Mr. Chavez has also been responsible for due diligence research and evaluation of title reports, ALTA surveys, geotechnical reports, preliminary site assessments, permit and development fee research and developing feasibility reports discussing site constraints. His experience includes evaluation of raw land, infrastructure needs, preparing major backbone infrastructure layouts for sewer, water, storm drain and roadways as well as preparation of opinion of probable costs (OPC) for infrastructure layouts.
Mr. Chavez has worked with consultant teams and economic consultants to establish financing plans that include bonding, permit fee structures, and upfront infrastructure costs. He also provides support services in the preparation of EIRs for projects by evaluating proposed text, mitigation measures and costs and by providing alternate clarifying language to the EIR preparer.
Affiliations
American Society of Civil Engineers
American Council of Engineering Companies