A Partner Every Step of the Way
Mrs. Wilson has experience with public agencies in El Dorado County, Elk Grove, Folsom, Hayward, Lincoln, Lodi, Placer County, Pleasanton, Rancho Cordova, Rocklin, Roseville, Sacramento County, City of Sacramento, San Jose, Stockton, Sonora and West Sacramento.
Mapping
2928 Scotland Drive, Sacramento
Copperstone Village Residential, Sacramento
Eden Shores, Hayward
F Street Commerce Center, West Sacramento
Folsom Gateway Phase 2, Folsom
Golden Hills Plaza, Vacaville
Kniesel Property, El Dorado Hills
Laguna Corporate Center Phase 2, Elk Grove
Laguna Corporate Center Phase 4, Elk Grove
Laguna Springs Medical Office Building, Elk Grove
Macon Centre, Sacramento
Morgan Hill Retail Center, Morgan Hill
Regan Property, Rocklin
Reynolds Ranch Retail Center, Lodi
Skywest Commons Retail Center, Hayward
Social Security Administration Building, El Dorado County
Southgate Plaza, Sacramento
Whitney Ranch Professional Park, Rocklin
Entitlements
America's Discount Tires, Lodi
Capital Village Retail, Rancho Cordova
Center at Secret Ravine, Rocklin
Crossings at El Dorado, El Dorado County
Laguna Gateway, Elk Grove
Lowes Lincoln, Lincoln
Lowes Martell, Martell
Rocklin 60 Residential, Rocklin
Rocklin Commons Retail, Rocklin
Rocklin Crossings Retail, Rocklin
Walmart Auburn, Auburn
Walmart Sacramento SE, Sacramento
Walmart Sonora, Sonora
Walmart Watt Avenue, Sacramento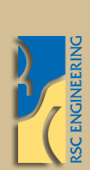 Tiffany Ann Wilson, A.I.C.P.
Vice President

BS – City and Regional Planning,
California Polytechnic State University, 1998
The American Institute of Certified Planners (AICP) No. 016856,
July 2001
American Planning Association (APA), March 1997
Mrs. Wilson has more than 15 years of experience in the field of land use planning. She has managed numerous planning projects in the private sector and with public agencies. She has been responsible for the preparation of site plans, schematic plans,entitlement exhibits, lot line adjustments, tentative maps, feasibility reports, due diligence research and fee estimates. Mrs. Wilson has attended public hearings for planning entitlements throughout the Sacramento area.