A Partner Every Step of the Way
Retail
Arden & Morse Retail Center, Sacramento, CA
Capital Village Retail Center, Rancho Cordova, CA
College Square Marketplace, Sacramento, CA
Green Valley Marketplace, El Dorado Hills, CA
Kohl's, Vacaville, CA
Laguna Gateway, Elk Grove, CA
Lowe's, Antioch, CA
Lowe's, Citrus Heights, CA
Lowe's, San Bruno, CA
Lowe's, Stockton, CA
Missouri Flat Villages, El Dorado County, CA
Morgan Hill Retail Center, Morgan Hill, CA
Park Place Plaza, Sacramento, CA
Safeway, Lakeport, CA
Sunset West Safeway Center, Rocklin, CA
The Landing, Sacramento, CA
Walgreens, Granite Bay, CA
Walgreens, Sacramento, CA
Walmart, North Highlands, CA
Walmart, Sacramento, CA
Walmart, Stockton, CA
Willow Tree Plaza - ADA Upgrades, Lakeport, CA
Office
F Street Commerce Center, West Sacramento, CA
Roseville Technology Park, Roseville, CA
Dr. Rex Favero Dental Office, Sacramento, CA
Institutional Facilities
SMUD - East Campus Operating Center, Sacramento, CA
William J. Carroll Government Health Center, Vacaville, CA
Multi-Family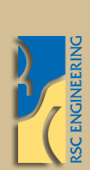 Jai Singh, P.E.
Vice President

B.S. Civil Engineering,
Texas A & M University, 1994
Registered Professional Civil Engineer, California and Nevada
Qualified SWPPP Practioner (QSP)
Qualified SWPPP Developer (QSD)
Mr. Singh has over 18 years of civil engineering design experience, focusing on the preparation of construction documents for land development projects. His experience also includes preparation of drainage, sewer and water studies that accompany a project design, as well as work within various jurisdictions within the states of California, Texas and New Mexico.
In 2010, Mr. Singh received his Professional Engineering license for the State of Nevada, and QSP and QSD certifications to assist clients with Storm Water Pollution Prevention Plans (SWPPP).
Prior to beginning his career in civil engineering design, Mr. Singh worked as an on-site Project Engineer for Western Summit Constructors in Columbus, GA.