916.788.2884
1420 Rocky Ridge Drive, Suite 150
Roseville, CA 95661

A Partner Every Step of the Way
A Unique Approach to Civil Engineering, Site Planning, and Surveying
Unique to most civil engineering firms, RSC has a certified planner on staff who is an expert in considering how location, boundary conditions, general plans and zoning can impact a project. We also offer comprehensive surveying services for a complete package.
We take an integrated service approach, considering how the site planning, civil engineering and surrounding needs impact the overall scope. From major commercial centers with sensitive environmental and infrastructure considerations, to architecturally significant schools, parkways, residential neighborhoods and office buildings, RSC has the leadership and understanding to get the job done right.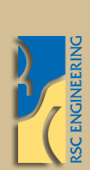 Welcome to RSC Engineering, Inc.
When you work with RSC Engineering, you have the advantage of working with highly qualified, licensed civil engineers and a certified planner every step of the way. A principal from our firm partners with you, overseeing your project from start to finish and giving you access to seasoned professionals with decades of experience.
From our corporate office in Roseville, we provide professional civil engineering, site planning and surveying services to all of Northern California, including the Bay Area and the greater Sacramento area. We also have engineers who are licensed in Nevada and Canada.
The professional civil engineers at RSC have decades of experience assisting developers, government agencies, architects and builders. We work in both the public and private sectors, providing civil engineering, site planning and surveying for commercial, industrial, office, schools, infrastructure, and residential projects.
Visit our About page for more information.